What is Group Ride?
Group Ride is a feature that allows one Lime user to unlock multiple scooters with their account. This allows riders to easily make scooter riding a group activity without tandem riding (one person per scooter, please!).

How many scooters can be unlocked with Group Ride?
You can unlock up to five scooters at a time.

How do I start a Group Ride?
You can start a Group Ride by going to the Lime map and tapping on "Group Ride", or if you have already started a solo ride, you can tap "Start a Group Ride" on the ride banner.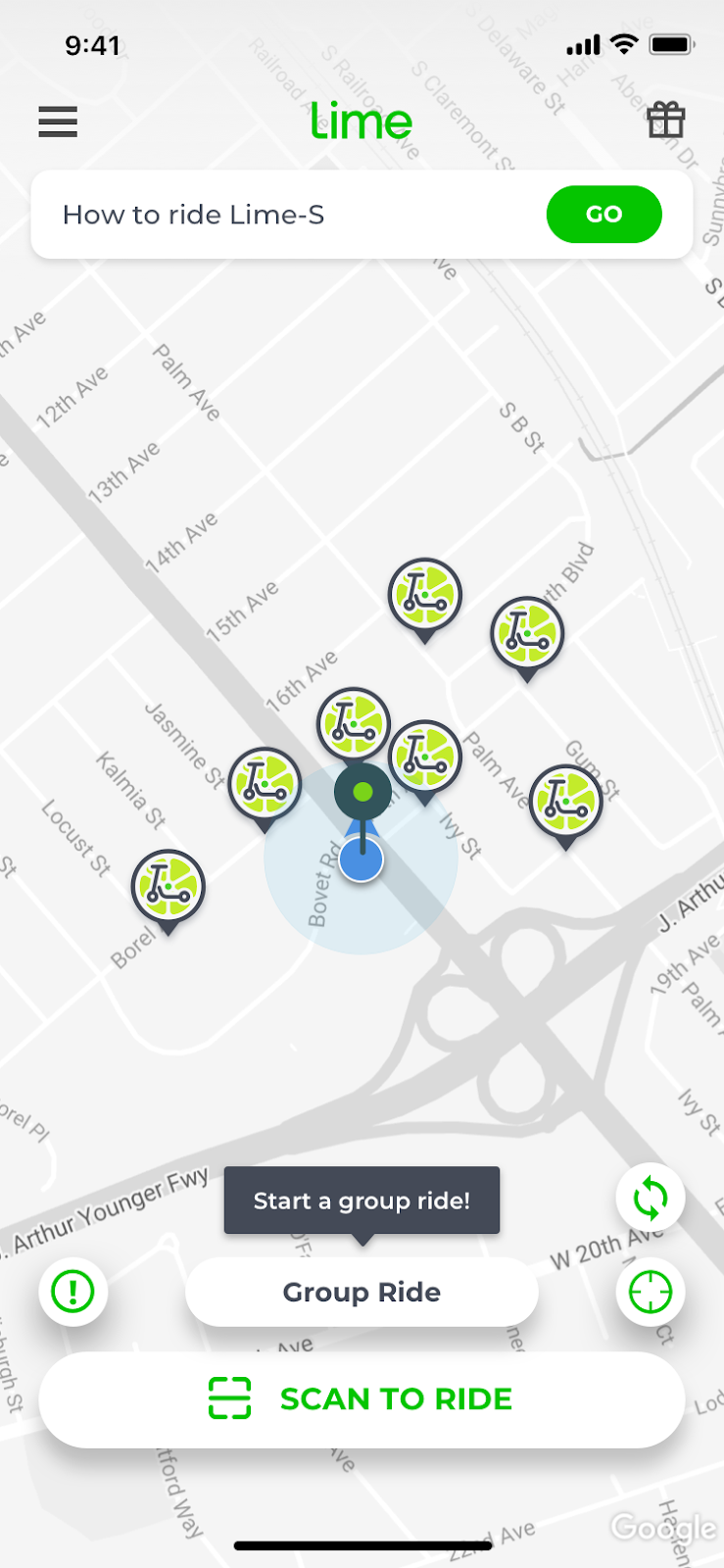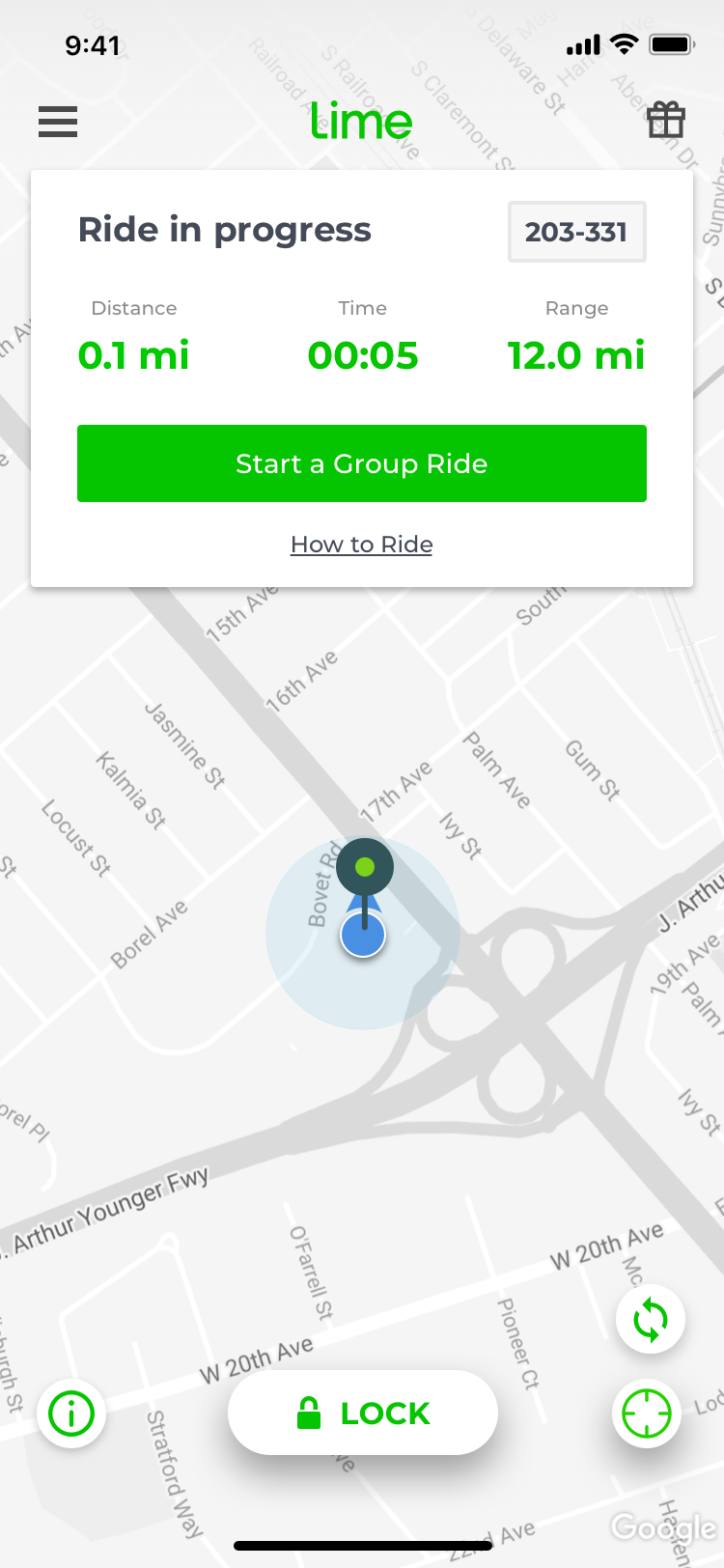 How do I end my Group Ride?
To end a Group Ride, tap "Lock All" to end all rides simultaneously. To end rides individually, tap on the lock icon next to the vehicle plate ID.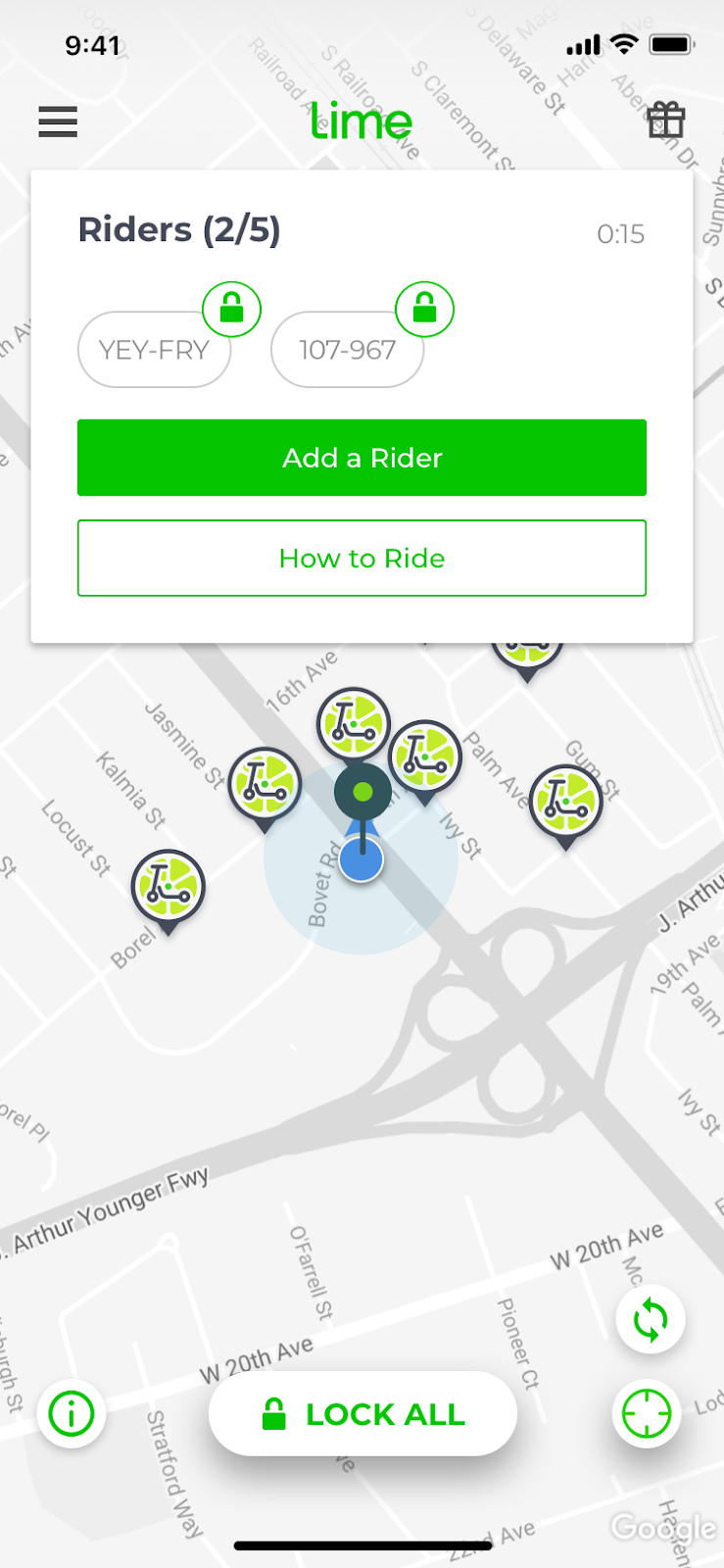 Can I pause a Group Ride?
No, Group Rides cannot be paused.

Can I split the cost of a Group Ride?
No, splitting the cost of a Group Ride is not possible at this time.

How much does a Group Ride cost?
Each scooter costs a fixed rate to unlock and then per minute as you ride. Rates and promotions may vary by location and time. Please refer to your Lime app for exact costs by tapping on a vehicle on the map or on 'Scan to Ride'.

Who can ride with me?
All users must abide by our Rules and Regulations which note that all riders must be at least 18 years old.

Where is Group Ride available?
Group Ride is available in select cities around the world.